Note: This article is only for form managers, and owners. If you are not a form owner or manager, please contact your district's Informed K12 administrator. If you are unsure of who that may be, feel free to reach out to us at support for more information.
For any form that you are a Manager or Owner, you can now customize the actions that an approver on a given step can take. You might want to do this for steps in your approval route where the option to Request Corrections or Deny is not needed. By default, an approver can take the following actions:
Send the form to next approver / Complete the form (when no other approval steps remain)

Request Corrections

Deny
Now, you can set up a step so that an approver will only have the ability to send the form to the next Approver, or complete the form if they are the last approving step. With this setup, the approver will not be able to Request Corrections or Deny the form.
Note: A user may only access this feature for forms where they are a Form Manager or Owner. Read here to learn more about staff permissions.
From your Manage Forms page, click on the folder for the campaign.
Select Edit People/Questions.
For the step you would like to customize, click on Update Step.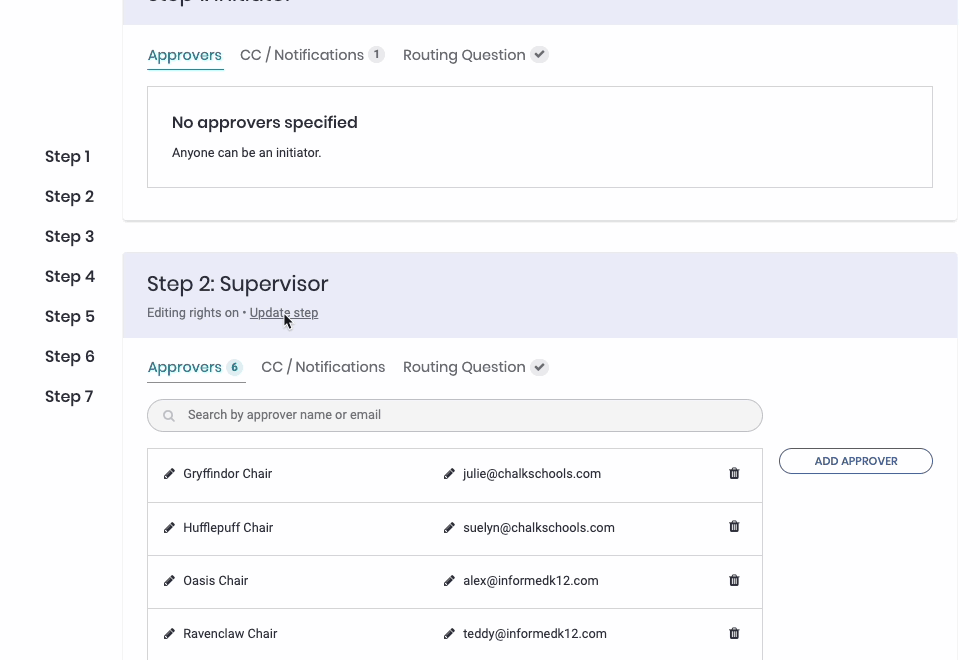 4. Under Approver Options, select "Can only approve forms" and click Save.
5. Now, when an approver opens the form at this step, they will only have the option to send the form to the next approver, and they will not be able to select Request Corrections or Deny.